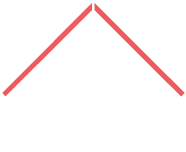 110 Whistling Horse Trail
SKYWALKER Reviews
Luke Hanson and his construction team of professionals were more than terrific. Specifically, they were, on-time, on-budget and exceeded expectations. Where can you find that in Durango? Skywalker Construction did a messy kitchen remodel for us and the results are perfect and the customer service that accompanied the many days of work was a breath of fresh air! Highly recommend Luke and would hire Skywalker Construction again!
Coldwell Banker Heritage House Realtors
March 2014
Skywalker just finished a remodel in my home and I could not be happier. Not only were they professional, prompt, and skilled- they came in under budget and finished early. David Lubrant was our project manager with Luke Hanson overseeing the project was fantastic. The whole project went smoothly from start to finish. I absolutely love my new master bedroom!
I have worked with Luke Hanson, one of the owners of Skywalker Construction, on a few projects in the last year and have since recommended him for several more. He is organized, knowledgable and able to work well in a team environment with the clients, architect, designer and the trades. Skywalker has acquired an excellent team of subcontractors that are able to communicate and complete their work which allows the project to move along in a timely fashion and within an established budget.
With Luke being on the job site everyday, the attention to detail and change orders can be dealt with promptly and with minimal disruption to the overall project, which for a designer, like myself, is crucial.
I enjoy being part of the team that includes Skywalker Construction and will continue to recommend them as a local, custom, general contractor.
durangocolorado
March 2010
"I've never experienced such first class service in the construction industry as I did with Skywalker. They're an easly approachable group of guys who care about the customer and always look out for the customers best interests. I look forward to working with them again someday in the near future"
"My 1920 Bungalow in downtown Durango, Colorado is just newly renovated by Skywalker Construction. The project was done with attention to the finest detail throughout – very easy to communicate with the business owners as well as the carpenters, quality workmanship, creative solutions. The result is far beyond my expectations."
Tile & Light Art of Durango
November 2014
The team at Skywalker Construction are skilled at building some of Durango's more interesting and diverse projects ranging from remodels to new construction as well as commercial – they do it all & they do it well! Always a pleasure to collaborate with – Luke, Owen and their team of professionals are top notch and know what they are doing to complete a high quality & beautiful project.
Skywalker Construction and Luke Hanson completed a small but multifaceted remodeling of our home in the spring of 2013. In spite of the projects size it involved many of the trades needed to complete a much larger project. We were impressed with Luke's attention to detail, his ability to schedule the work and keep his subcontractors on his schedule, and the level of transparency in the estimating and billing process. And, most importantly, we are extremely pleased with the finished product. We would not hesitate to hire Skywalker again if we had a project larger or small on which we needed a general contractor.
With our project, Skywalker Construction LLC, Southwest Colorado's leading custom home builder, won "Best of Show" in the 2014 Home Builders Association of Southwest Colorado Parade of Homes. Key to Skywalker's success are: its teams of highly skilled employee-craftsmen; its on-site supervision and attention to detail by Luke Hanson, one of its owners; its detailed transparency and documentation of project scope, budget and invoices; its excellent relationships with the architect, designers, suppliers and subcontractors; its keeping us well-informed and plugged-into the process using leading communication technologies (Messaging, email, FaceTime, Dropbox, and hundreds of digital photos posted to it its website which visually documented for us the progress of the project start-to-finish). Skywalker's "Best of Show" award was well-earned but does not even begin to portray the project's beauty, creativity and quality of craftsmanship.
Owen and his team at Skywalker exceeded all my expectations in the renovation of my historic building in downtown Durango. Not only did he fulfill his schedule commitments, sustain a reasonable budget, he also work with me to create a living space that leaves almost every visitor speechless.
I would highly recommend Skywalker to any potential client with a challenging construction project.
We hired Skywalker Construction last Fall with the wish to have the work completed by Christmas. We had only moved to Durango a few months prior & had to trust our instincts when we chose our general contractor. We hit the jackpot with Luke Hanson & his crew. Not only did they work in an organized & skillful manner, Luke's subcontractors were excellent. We had a complete kitchen & family room remodel including tearing out a fireplace & totally rebuilding it. We also had a load bearing wall removed from between our living & dining rooms and a new hard wood floor installed. Custom cabinetry was built in the kitchen including a stand alone island. We remained in our home during this remodel so we can attest to the cooperation & respectful manner of all of those who worked on our home. All of this was done by date promised in just 2 1/2 months.
Skywalker Construction is a fantastic team, from remodels to custom homes, historic projects and contemporary this company can do it all. Owen and Luke are detailed and focused and customer satisfaction is always top priority, the end result is always a beautifully completed project.
Skywalker was very professional in all regards. They were quick to address potential issues as well as help identify potential areas of savings for our project. They were extremely considerate of our employees during the remodel. They nailed the timeline and the budget. Very easy to work with and great with communication during the entire project. I would highly recommend Skywalker based on our experience.